Do you take medication for an existing medical condition?
Are you allergic to any particular drug?
If you were suddenly taken ill at home, who would have this information?
Early treatment can save lives.
Use the FREE Message in a Bottle scheme

The system is used to record information about you which would be needed by the Emergency Services, such as:
Your full name
Doctor's address and telephone number
Medical information
Next of kin or friends to contact
Your medication, allergies
Even what pets need looking after
Simply enter the details on the form provided, pop the form in the bottle then put the bottle in your fridge. Stick the special Green Cross symbol provided on your front door so the emergency services will know! Easy!
You can pick up a FREE Message in a Bottle from any of these places:
Any pharmacy
Tesco Wokingham
Morrisons supermarket
Any library in Wokingham Borough
Royal Bershire Fire and Rescue Service are also offering them when they make house visits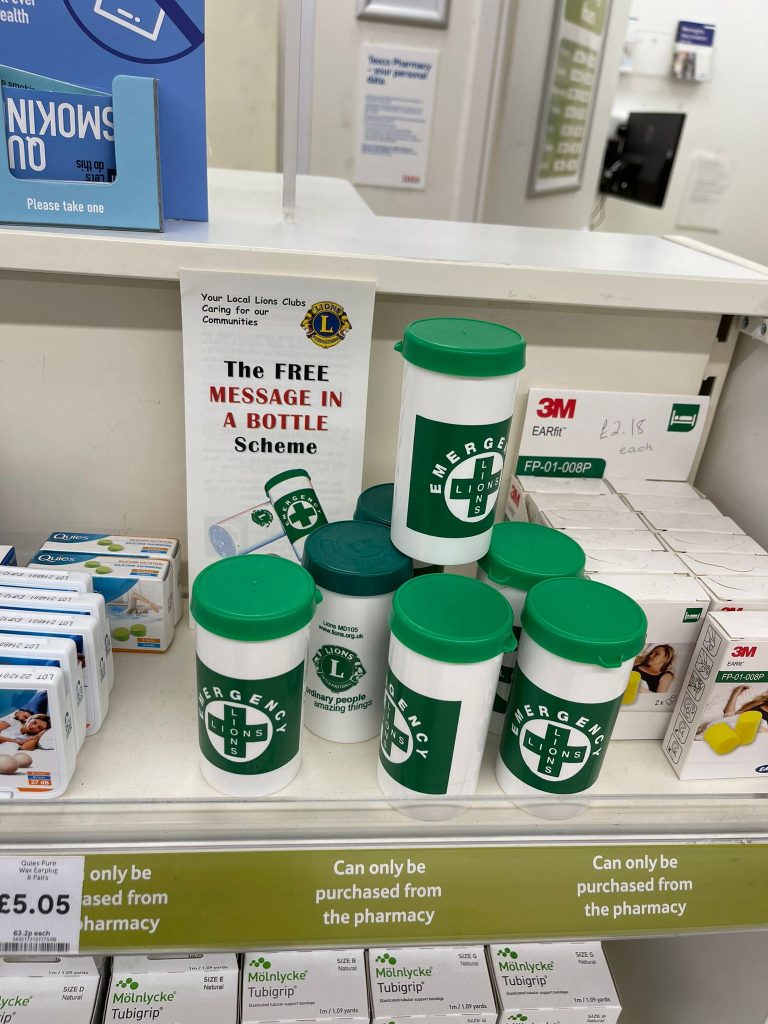 If you need more information about this scheme, please contact us
To see the details that can be entered in the form click here
The scheme is sponsored and organised by Lions Clubs in the United Kingdom and is FREE to the user.