Wokingham Autumn Walk 2021 will be on Sunday 24 October
Walk Information
There are three routes: 5 miles, 10 miles and 15 miles. All routes are clearly marked and pass through interesting countryside.
For a full description of the routes click here
All routes start and finish in Elms Field, Wokingham. There will be a rolling start time from 9am until 10.30am to facilitate social distancing on the route and in Elms Field
Please remember to maintain social distancing and be considerate of other people using the footpaths.
The finish will be manned until 5pm so there is no need to rush.
All proceeds from the Wokingham Walk will be used to support local charitable causes. Entrants are also invited to create their own sponsorship to support their chosen charities.
As well as many smaller charities, the organisations we have supported in the past include:
Alexander Devine Children's Hospice
The Wokingham Hub (providing support to local families during the pandemic)
Wokingham Citizens Advice
Sue Ryder Wokingham Day Hospice
Me2 Club
Home-Start Wokingham
Pre-registration
Pre-register by clicking here
Pre-registered walkers will receive a requested start time by e mail to minimise congestion on the Elms Field and along the routes. If the allocated start time is not convenient, or your friends have a different time, don't worry. Our aim is to even out arrivals and you can come along at a time that best suits your plans.
Registration
Registration on the day will be available from 9.00 am until 10.30 am. Please ensure that you check back in at the end of your walk so that we know that everybody is accounted for. The check in will close at 5.00pm, or when all walkers have returned (if sooner).
Location
Elms Field is adjacent to Aldi in Wokingham.. The registration area will be clearly visible within Elms Field. Please maintain social distancing while waiting to register and follow guidance given by our stewards.
Event phone number
Please take a fully-charged mobile phone with you.
If you are lost, injured, feel ill or decide to withdraw from the walk please call 07810 552699
In case of an emergency call 999 first, then call the number above
When using your mobile phone during the walk, please keep an eye on your battery level so you always have enough power to call the emergency number if needed. Please bear in mind that some apps can drain your battery quickly, so keep a close watch.
Supporters
In view of the current Pandemic, we would request that you do not ask supporters to come along so that we can keep numbers to a minimum.
Children
You will be fully responsible for the safety and security of any children that accompany you on the walk.
Dogs
Dogs are welcome to attend, but must be kept under control at all times and on the lead in areas where livestock and horses are present.
Event rules
There aren't too many rules but the ones we do have are important to keep you safe. Please make sure you familiarise yourself with them prior to the walk:
Entrants must ensure they are adequately hydrated, fed and rested before commencing. If, in the opinion of the organisers, an entrant is considered unfit to proceed, that participant will be excluded as necessary

Entrants must carry a charged mobile phone with them

Entrants must follow the country code at all times and close all gates behind you

All litter must be kept on your person until it can be properly disposed of in a suitable bin

Take care crossing roads.

Please maintain social distancing and be respectful of other walkers that you may encounter on the route.

If you need to exit/drop out of the walk, please call us on 07810 552699 so we know not to expect you at the finish. We will be able to advise you on the best way to leave the walk either by pick up or public transport.
Sponsorship
You do not have to get yourself sponsored but the Wokingham Walk is the perfect opportunity to raise funds for the good cause of your choice.
You can use Just Giving to raise funds for your choice of Charity – follow this link and search for the event "Wokingham Walk Autumn 2021"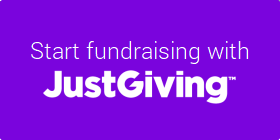 Alternatively you may find this sponsorship form useful Generic-Sponsor-Form 2021
WHAT TO DO NEXT…
Remember your kit & check the weather
Don't forget essential items of your kit. Check the weather leading up to the walk to ensure you have everything is covered come rain or shine. The correct footwear is absolutely essential and will need to be waterproof if it's going to be wet and muddy.
Final Hints & tips
Deal with 'hot spots' on your feet straight away and tape up/Compeed etc to avoid blisters
Drink plenty of water and stay fully hydrated but don't 'overdo' the energy drinks or gels. Drink water little and often and don't wait to get thirsty
Pace yourself. There is no point going out too quickly and then fading. It's a challenge not a race and there is no prize for the first back!
Enjoy yourselves!
We wish you the best of luck for your challenge and look forward to meeting you at the start!